FAIL EASY – unnecessary stay
starting 22.4. 2023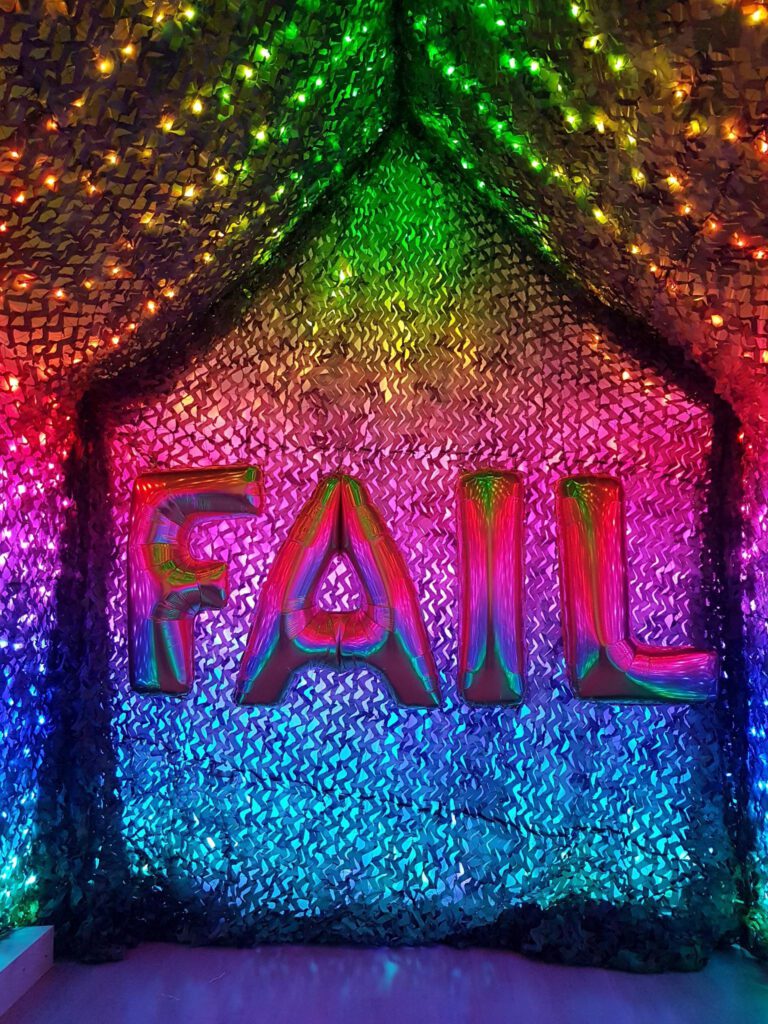 In spring 2023, FAIL follows the invitation of the Kunstverein Ludwigshafen and develops a conversation area in the back room of the exhibition quarter ZOOMs in the Rhein-Galerie. FAIL will investigate how the shopping mall functions – as a place to buy and as a place of encounter where the most diverse people come together. In autumn, an art space will grow out of this research.
The project is funded by the Stiftung Kunstfonds as part of the NEUSTARTplus special funding programme of the Federal Government Commissioner for Culture and the Media (BKM).
More Information: