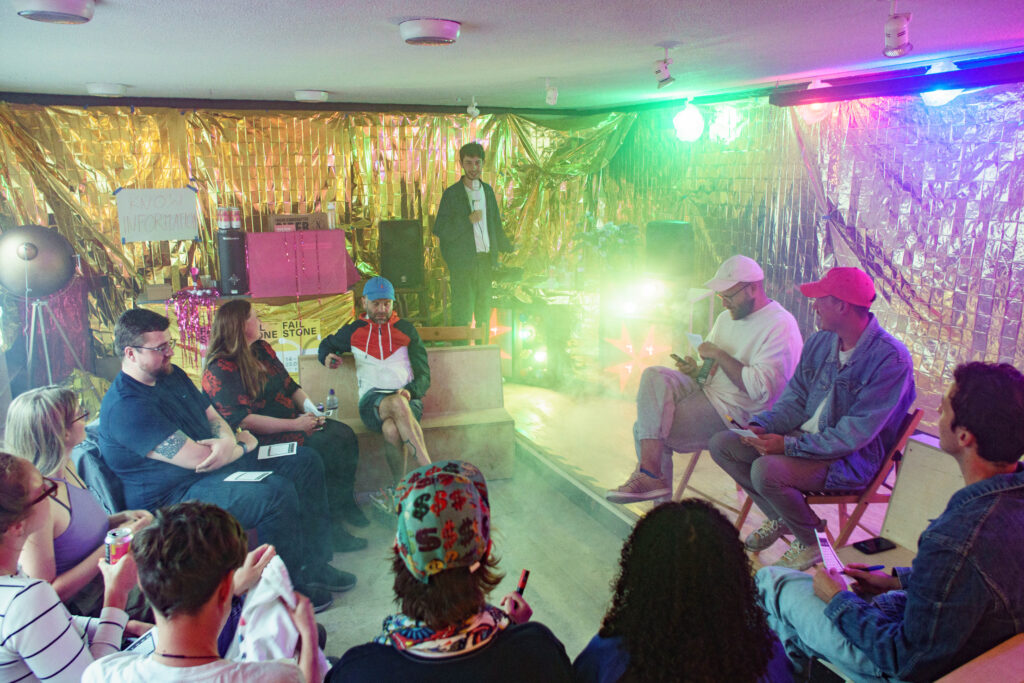 After initially being part of the pilot phase of the Cultural Bridge funding programme in 2021 FAIL and Folkestone Fringe continue their collaboration under the title FAILSTONE.
FAILSTONE opens up spaces for encounters and creative exchange beyond the institutional framework and plays the results back to these places (Kunstverein Ludwigshafen and Urban Room Association in Folkestone). In collaboration with local communities in Germany and England, contributions are made to festival and exhibition programmes that take place in public space.
Folkestone Fringe is an artist-led organisation committed to creating opportunities and projects which connect across communities, inviting people to be visible, celebrate diversity and make place together. They believe in the transformative power of art – both in a personal sense, and also as a way of highlighting societal issues and driving social change.